Superstars and big-name brands buying .porn dominated last week's domain name industry news headlines, as we take a look at the week that was.
Taylor Swift buys .porn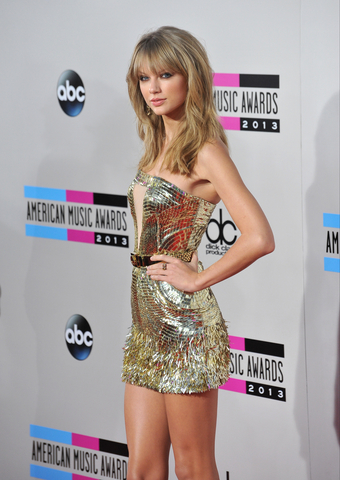 American singer-songwriter Taylor Swift lived up to her name when she moved swiftly and snapped up new porn domains.
The 25-year-old was among a select group of people and companies given an opportunity by the Internet Corporation for Assigned Names and Numbers to buy the rights to websites with the .porn and .adult extensions before their public release on June 1.
Ensuring TaylorSwift.porn and TaylorSwift.adult are out of reach for internet trolls with adult-content gTLD ambitions, UK DJ Calvin Harris' new flame has avoided a potential online situation she might have had to shake off.
It was also reported that tech giant Microsoft computed it made sense to secure the office.porn and office.adult websites.
Butterfly Twists steps online in style
Speaking of domain name registrations, a UK-based shoe company was in the news last week after it registered 100 new domains. 
Butterfly Twists then took it one step further, creating a custom website for each.
Domains ending in .hiphop, .dating, .holiday, .fail, .photography, .ninja, .sexy, .cat, .cash and .gallery, to name just a few, are proving the perfect fit for its "a pair for every occasion" brand promise. 
It's cha-ching for .ping
If you had hoped to register a website ending in .ping, we've heard some news that might pong.
American golf equipment manufacturer Ping's parent company, Karsten Manufacturing, has secured the rights to the new generic top-level domain for just over $1.5 million.
Known for producing Ping golf clubs, Karsten's auction win means the extension won't be made publicly available.
 .Green is growing
We went from one green to another when .green domain name registrations became publicly available on March 24.
The new gTLD is pefect for use by individuals and organisations with a focus on environmental sustainability.