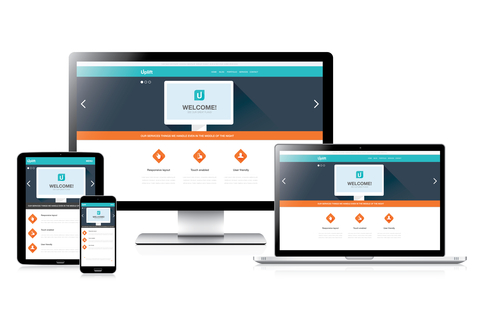 While not a new concept, responsive web design was recently thrust into the spotlight after Google decided to reward "mobile friendly" websites in search engine results.
The technology giant updated its search algorithm – which determines the order of websites in search results – earlier this year, making responsive website design a ranking signal on mobile devices.
Soon after, Bing announced it was going down the same path by boosting the ranking of responsive sites in searches on devices such as smartphones and tablets.
These changes were rolled out to improve the internet experience for users on mobile devices.
Why small business should care
A report on the state of the web for the second quarter revealed just 51% of 250,000 small businesses had websites that were mobile optimized, concluding "some business owners just don't care about mobile."
Considering mobile data usage is on the rise, responsive design is especially important for website owners who rely on organic traffic and don't want their search ranking on mobile devices to drop.
Those who choose to ignore it are putting their search engine optimization efforts at risk and could potentially lose website visitors. This, of course, means fewer customers and lower revenue.
About responsive web design
When your website has responsive (or mobile friendly) design, it will adjust to the size of the screen being used to view it.
So whether someone is looking at your website on their desktop monitor, laptop, tablet or smartphone, they will always get the best viewing experience.
When you think about all the mobile devices that people use today, it makes sense for your site to look its best on the iPad, iPhone, Android devices and more.
How to tell if it's got responsive web design
If your website looks the same on mobile devices as it does on a desktop monitor but just a lot smaller, it doesn't have responsive website design.
Non-responsive websites usually involve scrolling from left to right, content so small you accidentally click on multiple options at the same time, or viewing that requires zooming in and out.
And if your visitors can download an application from an app store, you have a mobile app, not a mobile-friendly or responsive site.
You can find out whether you have a responsive site by using Google's Mobile-Friendly Test. All you have to do is type your web address in the search field here.
Also, responsive or mobile friendly websites are tagged as such in Google searches on mobiles devices, as shown in the below image.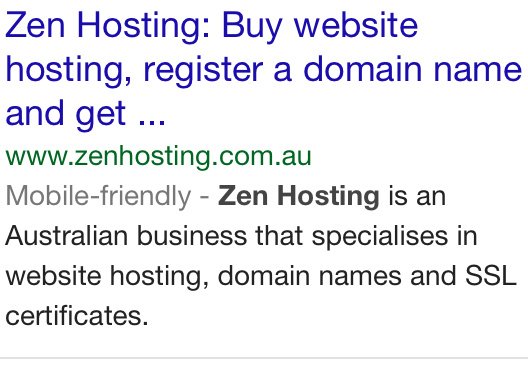 How to make a responsive site
If you're planning to build a website, consider embracing responsive web design.
For those who have an existing website, there are internet guides on how it can be done but you'll probably need to task a developer with the job.