WordPress is hands down the platform of choice for small business, with new data revealing even more owners have come to rely on the popular content management system this quarter.
The State of the Web Report (Q2) by website backup service provider CodeGuard found a whopping 82.2% of the 250,000 small businesses it surveyed use WordPress to realize their online vision.
This was up 3.4% on first-quarter results and came at a time when alternatives like Joomla and Drupal also gained ground but still trailed WordPress with just 7.4% and 5.5% of market share respectively.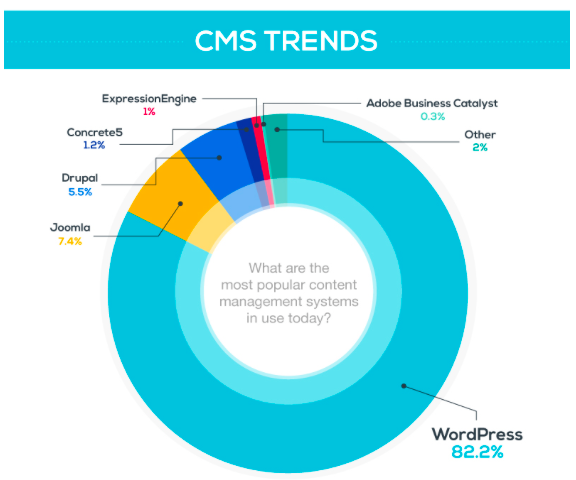 CodeGuard also reported on the best WordPress plugins, themes and social media trends, providing an interesting insight into how people are taking care of business online. 
What's the average site like?
A WordPress site operated by a small business has medians of 20 pages, 10 posts, 4 installed themes and 15 installed plugins.

Best WordPress plugins
Small business owners' top online priorities include security, search engine optimization and providing ways for visitors to get in touch, CodeGuard's analysis of the top active WordPress plugins reveals.
Typically easy to download for extra WordPress functionality, the best plugins are:
Akismet
A spam protection service designed to catch blog comment and pingback spam. It comes pre-installed with WordPress but is not activated by default.
Contact Form 7
With this, a user can customize a contact form and manage multiple forms.
Gravity Forms
Another contact form plugin for WordPress powered websites.
Wordfence Security
More than 7.7 million WordPress users have downloaded Wordfence for website protection and recovery from a hacking attack. It is rated 4.9 out of 5 stars on the WordPress website
WordPress Importer
This makes it easy to import content from a WordPress export file.
WP Super Cache
A plugin that generates static HTML files instead of processing PHP scripts, so web pages load faster.
Google XML Sitemaps
As the name suggests, this plugin generates a XML sitemap – a file that lists the pages of a site so search engines can better index them.
Advanced Custom Fields
With an impressive rating of 4.9 out of 5 stars on the WordPress website, this plugin claims to be just what you need for powerful, professional and intuitive fields.
All in One SEO Pack
This helps the user optimize WordPress to improve their site's search engine rankings and boost traffic.
Best active themes
Used to control a WordPress site's appearance, the top active themes for small business are:
Avada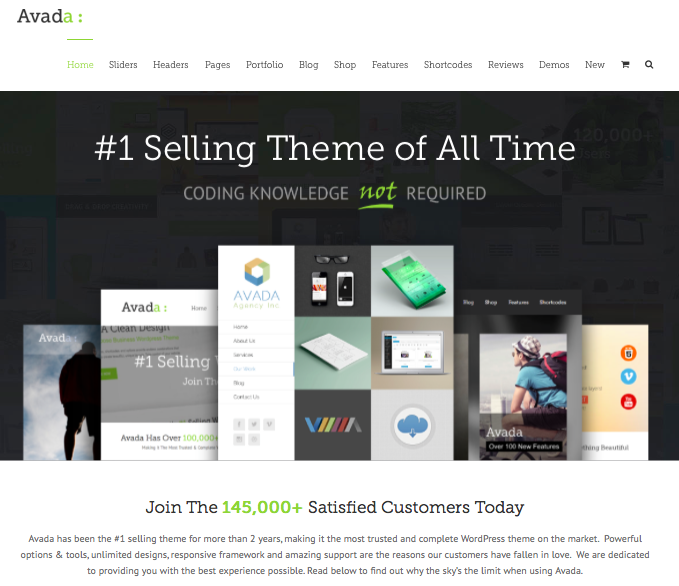 Twenty Twelve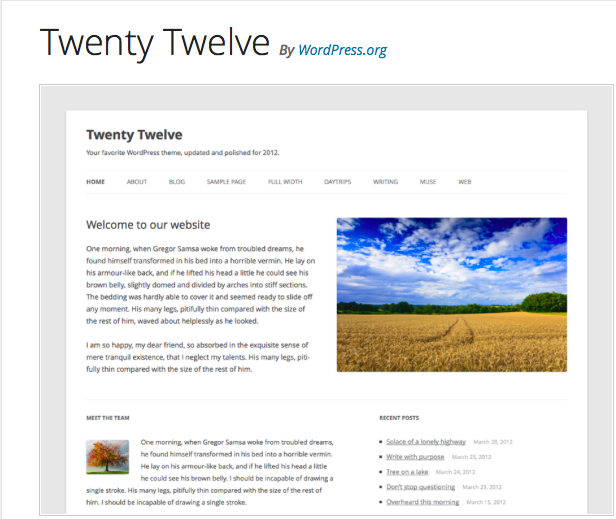 Twenty Eleven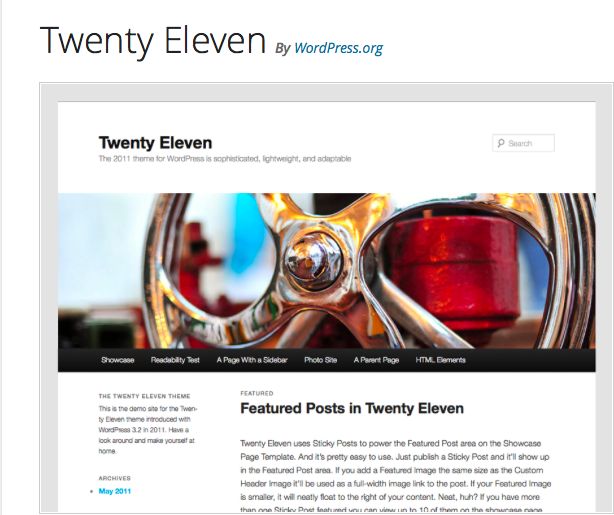 Weaver II Pro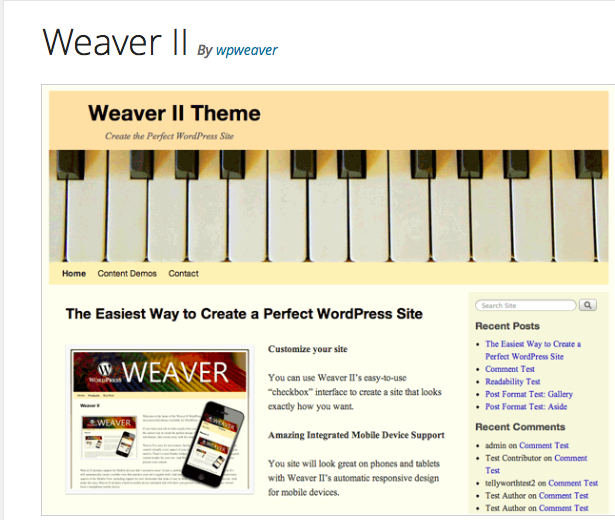 Divi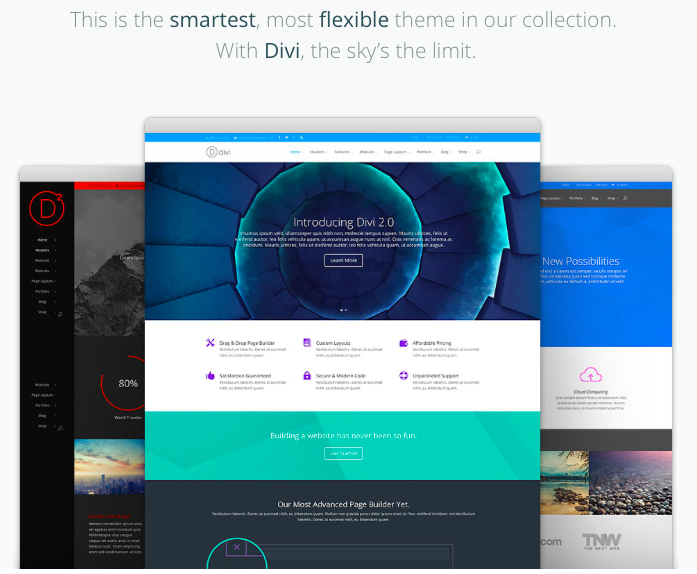 Dynamik-Gen, Elegance, Gantry, Canvas Child and Salient round out CodeGuard's best list of top active themes.
Social media shock
Facebook and Twitter's popularity among small business owners comes as no surprise.
But CodeGuard wasn't expecting to find LinkedIn is almost as prevalent as Google Plus on small business websites.
The report shows 90% of websites link to Facebook, 72.8% to Twitter, 30% to Google Plus and 27.9% to Linkedin.
Mobile friendly fail
Despite pressure from Google and the increase in mobile browsing on smartphones and tablets, 49% of website owners are "ignoring, resisting or de-prioritizing the importance of mobile friendliness and responsive designs." 
This is a somewhat surprising report finding because websites that aren't mobile ready are being penalised in search engine rankings on mobile devices, potentially resulting in fewer customers and less revenue.
Also, most modern WordPress themes are responsive by default, as CodeGuard points out.
Looking ahead
Small business support for WordPress shows no signs of slowing down, according to the report.
Owners choose WordPress for business websites because it's free, ready to use after installation, customizable, easy to manage and has great support, to name just a few reasons.
The system's popularity makes it a popular target with hackers but if plugins and themes are only downloaded from trusted sources and kept up to date, the chances of a site being hacked are minimized.
Regular website backups should also be part of s mall business practice.
More information: CodeGuard's State of the Web Report: Q2 2015