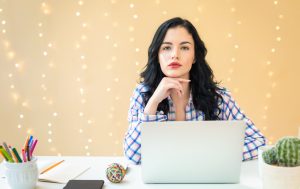 Choosing a web host can be a really difficult and often confusing task, with lots of web hosting providers offering heaps of deals.
Here's a look at what to consider before making that choice, so you ultimately get fast, reliable and secure web hosting backed by the best technical support.
Know what web hosting you need
At its most basic level, web hosting is defined by storage space (or disk space) and bandwidth. All your web site components, such as files, images, databases and emails, get stored on your web hosting provider's server. Generally, the more components to your site and the larger they are in size, the more web hosting storage space you need. Keep in mind your site will likely grow over time and need more space.
Now, if you expect just a few visitors to your web site, the server won't have to transfer much data to their computers, so you don't need much bandwidth. But if you expect lots of traffic, bandwidth usage will be high.
If you're really not sure what you need, ask your potential web host.
Be smart with your web host comparisons  



When choosing a web host, you'll want to compare like for like, so look at the amount of storage space and bandwidth you'll get and the unit of measurement (ie megabytes or gigabytes). Be sure to consider the free inclusions: after all, a free SSL certificate enabling https and free web site backups are pretty standard these days. Also, when it comes to pricing, what currency is being quoted? And where are the servers located? Are you comparing the pricing of Australian web hosting with American web hosting when you should be comparing Australian web hosting providers?
Server location counts when choosing a web host
You don't want your web site to load so slow that visitors leave without seeing what's on offer. One of many ways to make your web site load faster for your target audience is to choose a web host with servers that are physically near your visitors. This means if your target audience is Americans, you'll want a web hosting provider with servers in the US. Likewise, if you're targeting Australians, you should be choosing a web host with servers in Australia.
Quality and availability of technical support matters
You don't need to look far to find a web host offering 24/7 support, but it often just means you can file a support ticket at any time and possibly receive help days later. When choosing a web host, find out if they offer genuine around-the-clock support. If it matters to you, ask whether the support team is onshore or offshore. Also, most web hosts use a tiered support system, with "level one" support working after hours and on weekends. As they have basic technical knowledge, you might have to wait until the experienced support staff are back on deck to get your problem solved.
Make sure the web host has a good reputation
It pays to read up on what other customers have to say about web hosts but only check trustworthy sites. Ask yourself:
Is this a review site where web hosts can pay for positive reviews? If so, look elsewhere.
Is this a forum where people can pay users to spruik their goods? If so, research elsewhere.
Is this a referral site where the owner only recommends web hosts who give them a referral fee? If so, go elsewhere.
Keep an eye out for disclaimers and statements such as:
We are able to provide you with this free online service comparison tool thanks to referral fees we receive from a number of service providers that are compared on our website
If there are genuine reviews praising the web host's reliability and security, and rave about their web site speed and technical support, you're well on your way to choosing a good web host.
Beware of web hosting guarantees
A 99.9% uptime guarantee may sound really appealing but consider this example. You're on a $10 monthly web hosting plan from a company offering a 5% discount off your next payment if server uptime is less than 99.9%. One day, the server crashes, causing your site to be offline for many hours. This means you'd be entitled to a 50c discount on your next bill. And that's assuming the web host honours their deal. Would you rather have a discount or reliable hosting?
Hosting should scale with you
Your hosting should be able to grow with your web site needs. Your web host should have a clear path for you to upgrade plans as the need arises, without you incurring admin fees.
Size matters in the web hosting industry
Sometimes a host is so big that they jam you on an overcrowded server, which hampers your site's performance. Plus, they could struggle to maintain their servers, which means they're using outdated technologies. You want an established host that's not too big and cares about their customers.
Look out for free migrations
If you're choosing a new web host for an existing cPanel web site, the site's content will need to be moved to your new provider. Most web hosts will do this transfer, commonly called a migration, for free on sign-up. Ask if you need to be involved in the process. If you don't and the web host offers testing, they're ticking all the boxes.
Thanks for reading! We trust this makes choosing a web host easier.
The Zen Hosting team
Zen Hosting is an established web hosting provider that proudly powers thousands of web sites. We specialise in Australian web hosting, with our superior Linux platform supported by qualified Linux experts who solve technical problems fast. We also offer Managed VPS and Managed Dedicated Servers at affordable prices. Unlike other web hosts, we don't have a tiered support system, so there's no waiting for higher level help. Customers love our fast, reliable and secure web hosting and fast technical response times. See our customer reviews on our Google Business page and Facebook page or see cheap web hosting, business web hosting, reseller hosting, VPS hosting or dedicated servers for more information.