Web security certificate issues arise in China, New York City's domain is a top seller and we discover life.sucks costs a cool US$1.5 million, as the Zen Hosting team takes a look at the week that was.
Google stops trusting Chinese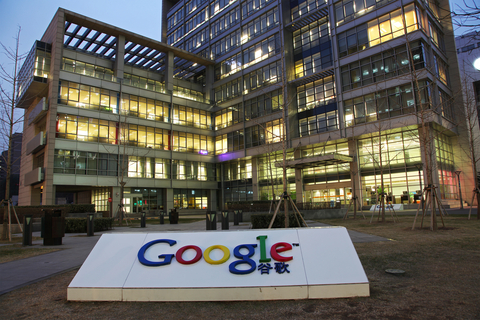 Chrome users visiting Chinese websites could receive a warning message or fail to gain access after Google stopped recognising web security certificates issued by the China Internet Network Information Center (CNNIC).
The search giant's decision follows the recent discovery that Egypt-based MCS Holdings was issuing certificates under CNNIC's authority for unsecure websites.
It's a major blow for .cn domains with security certificates, which indicate whether websites (such as banking and shopping sites) can be trusted.
New York City is tops
The Big Apple's domain name is the fastest growing city-specific extension on the market, according to Softnik Technologies Domain Punch data.
Government promotion has helped the .nyc extension grow to a total 74,310 registrations and outpace leader Berlin's monthly domain sales. 
Here's how the city-based domains weighed up on April 8, 2015.
Total registrations
Berlin: 153,496 domains 
NYC: 74,310 domains
London: 58,562 domains
Tokyo: 35,557 domains
Hamburg: 21,437 domains
Famous cough up for dotSucks
Taylor Swift, Oprah Winfrey, Walmart, Nike and Apple are just some of the celebrities and corporate giants who have swooped on dotSucks domains to protect their brands.
The new gTLD from Vox Populi was released last week to trademark owners and select people, with many choosing not to suck it up and see what happens when the public release begins on June 1 but cough up US$2,499 per domain instead. 
Vox Populi has judged certain domains as premium – those that typically don't suck in terms of branding potential, search volume or advertiser competition, and hence come with hefty price tags. 
Premium dotSucks domains
www.life.sucks – US$1.5 million
www.marriage.sucks – US$225,000
www.sex.sucks – US$450,000
www.work.sucks – US $57,000
www.divorce.sucks – US$37,500
Buyers tune in for radio subdomains
DotAM and dotFM administrator BRS Media has launched dotRadio subdomains, allowing buyers to register web addresses in the format StationName.radio.fm.
The domain names are expected to hit the right note for start-ups, streaming entrepreneurs and DIY broadcasters across the globe. 
DotPirate is nothing but a joke
The Pirate Bay shared a laugh with the world when it announced parent company Reservella would allow the general public to anonymously register domain names for free as part of its plans to operate a dotPirate registry.
TPB's Winston Bay claimed the torrent site had applied to ICANN for ownership of the .pirate extension, with his comments supported by documentation featured on The Torrent Freak website.
"Things are looking good so far, but we're not there yet. Fingers crossed. Let's hope nothing foolish happens," Winston was quoted in the article dated April 1.
Just in case the publication date and "foolish" reference didn't give the game away to readers, The Torrent Freak published an article on April 2 confirming the announcement was indeed an April Fool's Day joke.