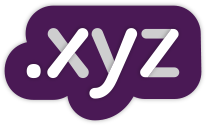 The .xyz extension continues to create buzz in the world of domain names, attracting the most daily registrations of all the new generic top-level domains (gTLDs) yesterday.
Softnik Technologies' Domain Punch latest data reveals people around the globe collectively secured 1,358 .xyz web addresses on April 9, taking its total to a whopping 854,567 registrations.
Packing punch in second place, the .ninja domain had 832 registrations, kicking up its total to 33,409.
The .club domain extension came third, reaching a high of 194,672 after 653 web addresses were added on Thursday.
Completing the day's top ten domains were .science (564 domains), .alsace (328 domains), .website (294 domains), .top (281 domains), .space (258 domains), .click (215 domains) and .wang (208 domains).
So what's everyone registering?
The .xyz domain has the advantage of being really versatile and people are getting creative with their registrations. Linefan.xyz, toyland.xyz, weblife.xyz, artheart.xyz and grapesoda.xyz were among yesterday's registrations.
 Why is .xyz popular?
Brought to us by the XYZ Registry, the .xyz domain combines Generations X, Y and Z and is "for every website everywhere." 
The domain name is:
– Short and memorable;
– Affordable;
– For individuals, as well as businesses of any size or industry;
– Available for any use; and
– An international extension, so people across the globe can register a .xyz domain name to connect with their audience.
How to get a .xyz domain
Search and register your preferred .xyz web address at Zen Hosting now before someone else grabs it.
Zen Hosting's domain names come with free features including free email and web forwarding, as well as easy domain name management. If you make us your web host, you'll also get free plan set-up, a free website builder and free apps including WordPress, Joomla, Drupal, Magento, osCommerce and more.